Murder and So Much more!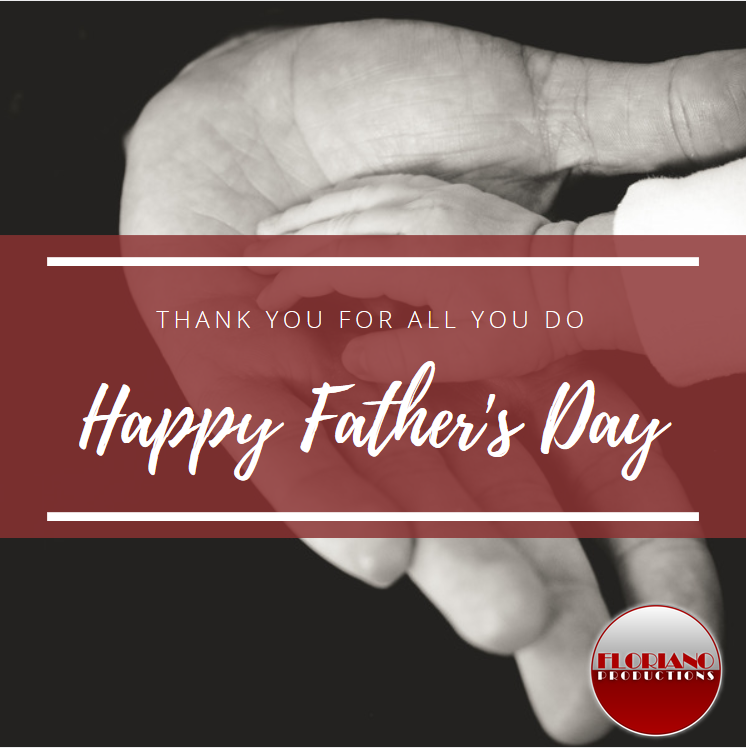 Floriano Productions has great prices on a murder mystery dinner or corporate entertainment events. We travel anywhere. You may have seen us in Cleveland, Ohio, New York, Los Angeles, Chicago or anywhere in the United States or Canada. Whether it's a murder mystery dinner, teambuilding exercise, celebrity impersonator, DJ, comedian, or even a musical review, we've probably got what you're looking for. And, our 25 years of experience and customer service is hard to beat! And if we don't have what you're looking for, we can probably create it for you as long as you can imagine it!
View our upcoming corporate entertainment and murder mystery events here.
We did a mystery for the historic Brierwood Country Club in Buffalo, NY. on April, 2017. It was "St. Valentino's Massacre", and it was a huge success, look for us to return soon! They treated us so well!!
We are booking right now for Halloween and even the holidays. So, if you're interested in saving some money and having a ton of fun, give us a call, or email us to find out how much you can save now, instead of waiting til the last minute! Although waiting til the last minute is okay too!
Lisa Toth-Faidley of Frantz Ward Law Firm... "Amazing show! Lots of laughs and interaction!!!"
"Paul, just wanted to let you know what a huge success the murder mystery was. Everyone loved it! Your actors were awesome!!!I hope your actors had as much fun as all our guests seemed to have!" Laura Kent, The Solon Community Center!. This was from one of our Halloween mysteries, so if you're looking for a unique, Halloween treat, look no further!!
Angie's List! It was very positive! Here's a smidgen from Nancy Binder, Chairwoman of the event: "THEY RESCUED ME!!! I cannot stress that enough! THEY RESCUED ME! Three days before our event, the DJ that we hired cancelled. Panic city...I called Paul, who had an event scheduled for himself on that day, but was able to provide one of his partners. Our event was celebrating the centennial anniversary for our neighborhood as our annual fundraiser. We needed music through the ages, starting around the 1920s. I was told by several DJs that they did not have this in their catalogue, and would not add it in for us. Greg DelToro was able to call me immediately to confirm that he would be there with all the equipment and the music that we requested. I can tell you this: Floriano Productions will be the only DJ service that I will use in the future!" Thanks, Nancy!
An article featuring Floriano Productions' Paul Floriano is in The Cleveland Performing Arts Examiner. They were very curious as to how a murder mystery works and how we got into the business of homicide....great question...
This from the The Olmsted Community Bicentennial: "We want to take a moment to thank you for everything you did to make the Olmsted Community Bicennial a great success! To Paul Floriano for your coordination in making this happen, the time spent on the phone, and the willingness to go the extra mile to make everything possible. Your efforts were instrumental in making this day, a day to remember." Thank you, for the kind words, Lisa Zver and the whole committee.
"Paul and his troupe did an amazing job for us. Our group of 55 laughed from start to finish. They even set the tone beforehand by mingling with us before dinner. Thanks to some prework, Paul was able to intertwine some company facts and employees into the script in a very funny way. This is the second time I have used Floriano Productions, and both times it was a great success!" That from Rick Royds, of PPGs Architectural Design Coatings for a mystery on June 3, 2016! Thanks Rick!
Great Lakes Neurotech had "Very Desperate Housewives" for their mystery holiday party on Jan. 3, 2017 at at Massimo Da Milano in Cleveland, Ohio. It's a favorite venue of ours, it was good to see the gang again!!
We did an improv show for Coy Bros. Trucking on Saturday December 14, 2016 at The Dutch Village Inn in Columbiana, Ohio. Our brilliant improv actors include Broadway's Marc Moritz and former "Cabaret Dada" member, Carla Petroski! More to come.
We provided talent for The Cleveland Clinic's Holiday Party on Sunday, December 8, 2016 in the Crile Building. 8000-10000 people came through from 10-5! We've been helping them out for the last 15 years! So proud of our talent and the wonderful folks at CCF! We're more than just murder!
This from Karli Howell, Resident Rervices Manager at WindsorMeade Retirement Community: "Thank you for a fantastic evening! The improvisation abilities of the cast were amazing and their performance simply hilarious! When all of our residents leave an event happy……..you know you did something right! We will definitely be booking another murder mystery with you soon." We are grateful and humbled...
Lots of murder mysteries coming up in November and December. Check out this website regularly, to see the ones open to the public and those you can book for your private event!
"Such a great time in Austintown. That was our first time and we plan on making this an annual event. You guys were awesome!!!" So says Julie Herbert Jones about our show in Austintown for the Austintown Fitch High School Cheerleader's Club
We work in Ohio, Pennsylvania, New York, Illinois, West Virginia,Virginia,South Carolina, North Carolina, and Michigan. We're not just in Ohio anymore...
The Ohio Valley Group is having an early holiday party on November 9, 2017. It will be at The Pine Lake Trout Club, in scenic Chagrin Falls, Ohio. A new mystery, "Betting On Murder", is being performed, by a very talented cast! We can't wait!!
A note from the nice folks at Copeland Oaks Retirement Community..."just want to thank you for "Boogie Woogie Baby"...everyone, and I do mean everyone, who attended, enjoyed the show! As I told you, I've been here ten and a half years, and that was the third standing ovation, in total, in all that time. You guys are awesome!"
Austintown Fitch High School Cheerleader's Club had a mystery in April, 2017! We love performing for high schools and colleges. They make some of the best detectives. They are all about solving the crime and having fun, and so are we!!
"Floriano Productions was so easy to work with for our murder mystery event! All of our guests loved them and had a blast figuring out the murder mystery while laughing the whole way through it. Their singers were fantastic!!! We even ended the night with a dance party courtesy of the Floriano Productions Staff!" The Resort At Glade Springs's Ashley Davis was thrilled with our performance on March 1, 2, 2015, as you can tell. Let us add some spice to your next event!
Add The Lakeside Yacht Club to our growing list of Halloween shows! October is a great time to have a mystery for your group or company and we'd love to talk to you about it, just give us a call, NOW!!
The Resort At Glade Springs. treated us great for our two days of mysteries in beautiful Daniels, WV! What a great time and what great crowds! Thanks to Ashley Davis and the gang for putting on such a fantastic weekend!
Divine Mercy Parish had a murder mystery dinner, on April 13, 2013 at their Parish Hall in Beaver Falls, Pa. We had to reschedule from a previous date, but, we got it done! Divine Mercy is a proud member of the Diocese of Pittsburgh, Pa.
For all of you out of town folks, this is a great time to book a mystery or DJ service, so if you're in New York, Chicago, Pennsylvania, North Carolina, South Carolina, Indiana, West Virginia or anyplace outside of the Cleveland area,just shoot us an email at info@florianoproductions.com or call 216-513-5305, and we'll help you get it donetoo, ! Hurry, time's a wastin'!
The University of Akron hosted a murder mystery by Floriano Productions on Feb 28, 2013. The students had a nice dinner with friends as they helped to solve a murder mystery throughout the evening to an exciting theme. It was "Very Desperate Housewives" and we had a ton of fun!
"Thanks guys for yesterday. Never attended a murder mystery before and I really enjoyed the entertainment. You all sounded great when you were singing as well! I hope they will do this again in the future because it was fun!" That was a quote from Paula Stanley of Smucker's, about the gig we did for them in Orrville, Ohio. The cast included, Gilgamesh Taggett, Greg Deltorto, Natalie Green, Carla Petrosky, and Lady Gaga herself, Leslie Andrews! Congratulations, guys.
We offer the best murder mystery and DJ entertainment packages in New York, Chicago, Los Angeles, Ohio, Atlanta, Florida, Cleveland, Toledo, Dayton, Columbus, Youngstown, Akron, Canton, Pittsburgh, Detroit, Buffalo and throughout the country! Staffed nationally and serving locally, we have the finest improvisational actors, we will make you laugh and test "ze leetle gray cells!", as you and your group solve the unsolveable! FP DJs has just what you need to make your wedding unforgettable! Just give us a call and we'll show you how our 10,000 song library and state of the art sound will help make your event incredible for a very modest price!
If there's anything we can help you with, whether it's a murder mystery, teambuilding, impersonator, improv show, musical revue or our growing, FP DJ services feel free to call us because prices are very low. If you're out of town, don't worry, because, we can travel! It all starts with a phone call for great corporate entertainment.